Edmonton's Leading Roofing Professionals
It's Time for a Secure and Reliable Roof for Your Home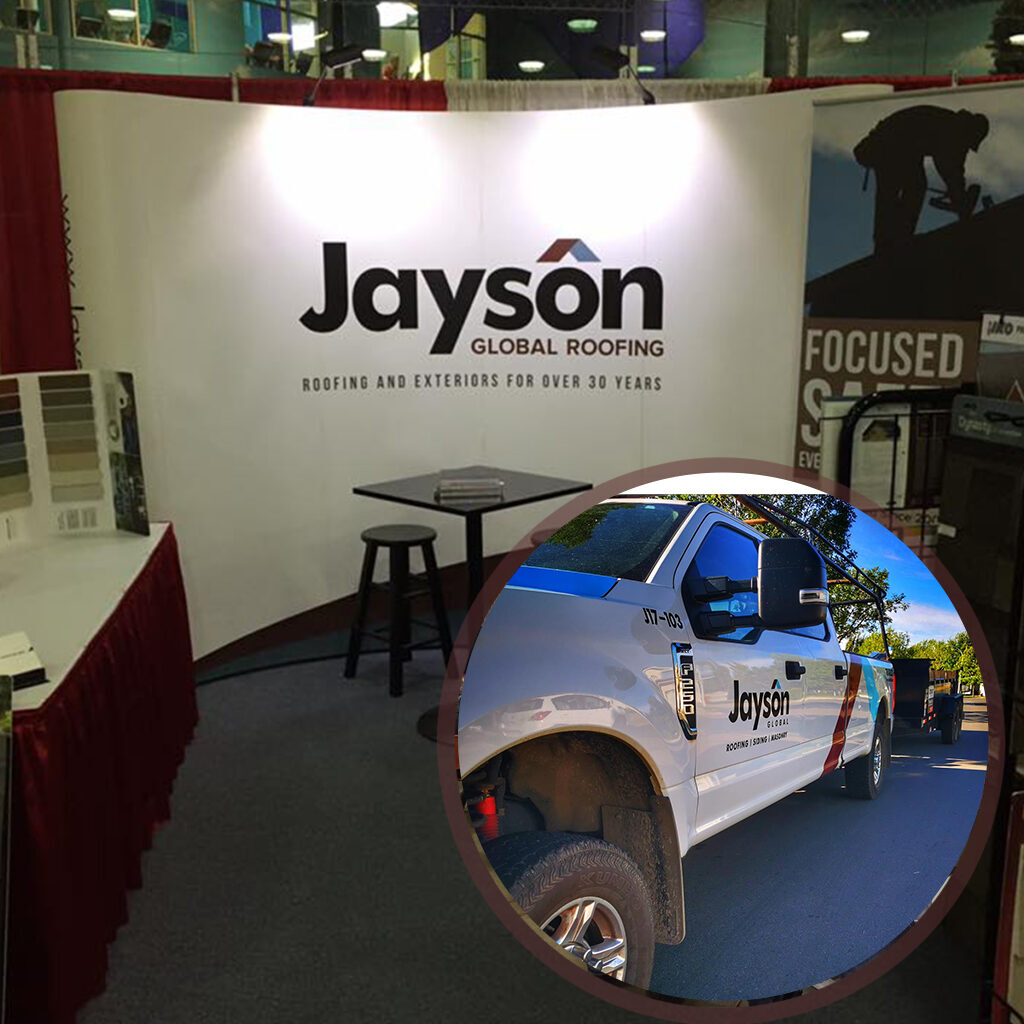 Trust Jayson Global Roofing Inc. For Your Next Roofing and Siding Project
Jayson Global Roofing Inc. provides roofing services for homeowners, home builders, development companies, property management, and insurance companies in Edmonton and the surrounding area. Our certified tradesmen have over 35 years of experience and can handle jobs of every size effectively and efficiently.
From roof replacements and repairs to brand-new siding installations, we've got you covered. We are dedicated to helping our customers with securing their building envelope while also beautifying their homes. Whether you need us to help you plan for an upcoming replacement or are in need of emergency repairs, give us a call! The safety of you and your loved ones is our top priority.
A quality roof is your home's first line of defense against the elements. Edmonton has harsh weather, including snow and ice in the winter. The summer months can be extremely hot, lifting shingles or blistering tar and gravel roof membranes. Your home needs to be at its best to protect your property and its contents! In addition, we are experts at siding, insulation, and gutter installation.
A commercial roof is often overlooked because it's not always a visible part of the building; we are only forced into action once it starts to leak – hence a greater risk of damage, not just to the structure but also to furniture, fixtures, or stored goods. In severe cases, the disruption to your business could have a heavy financial impact, but it can all be avoided when you choose the right commercial roofing partner.
Every roof needs to eventually be replaced, no matter how well you take care of it. Our team can help present to you the latest products and innovations in roofing technology so that you get the right match for your home's aesthetic, comfort, and budget. Our experienced crew will help you every step of the way!
Roof repairs are essential in prolonging the life of your roof. Not every roofing problem results in a tear-off replacement, and repairing your roof as soon as it needs it can help save you money from a later disastrous problem. We will help you stay on top of your roof's condition so you always know exactly what to expect. We offer standard roof repairs as well as storm damage roof repairs.
Metal roofing is becoming more popular because it offers superior protection for any property. The standing seam design also leaves your building with a clean and modern finish. You are going to love how beautiful, durable, and low-maintenance your new metal roof is!
Not all asphalt shingle roofs are created equal, and we only use the best products for Edmonton, AB roofs. We understand how harsh our climate can be on our roofs, so we make sure to use thicker and more durable shingles that are sure to last.
Why Customers Choose Jayson Global Roofing Inc. for their Roofing Needs
A Local Edmonton Roofing Company
We've been serving the Edmonton, AB, area for over 35 years and have worked hard to grow our services to provide the best solutions for residential and commercial clients. We know the roofing needs of the area, and we stand behind every project we complete!
Emergency Services When You Need
Sudden roof leaks can occur anytime and usually when we least expect them. For a fast response team, keep our number in your contacts: (780) 438-0331. We will make sure to work swiftly and efficiently so that your home is again in a watertight state.
Lifetime Warranties
We are proud to use products that are backed with lifetime product warranties, and we also stand by our work with a 10-year workmanship warranty. We want you to feel the utmost confidence in our work!
Multi-Certified Crews
Our team is certified by the manufacturers we work with, IKO and Malarkey. We are able to provide you with various options for your roof that will fit the style and budget you need! You can trust that every roofing project is done with the best products and the most precise craftsmanship.
Insurance Claims Assistance
We understand how stressful it can be when your roof is damaged during a storm. But just because it's unexpected doesn't mean it should be overwhelming! Our team can help you navigate through the claims process so that you can get your roof fixed quickly and efficiently.
Affordable Financing Options
We have standard financing options in place and offer various financing programs throughout the year. If you have questions about how to make your next roof installation more affordable, we'd be happy to help!
We have an average of 4.5 out of 5 customer satisfaction.
"Great experience with Jayson Global Roofing. From the time we received the quote and accepted the terms and conditions every step of the job was completed as indicated. All team members conducted themselves very professionally from sales, office administration to the work crew. We could not be happier with our new roof. The crew cleaned up at the end of each day. Highly recommend."
"Very professional, fast, and clean. Material was dropped off by a conveyor on a truck shortly after the roofing crew was here. They were in and out within a day, left no mess. Roof looks amazing! Thank you, Jayson global. Would recommend them to anyone looking for a roof!"
"I had reached out to Jayson as they were highly recommended in our community, and I can see why. Stef came out quickly to give a quote on our rental property home in need of new shingles on our bungalow and garage. We had to quote in a very short turnaround time.
The team on site did an amazing job and once they were gone, you wouldn't even know they had been there they cleaned up so well.
We were so impressed we are looking now at a quote for our own home!"